Faculty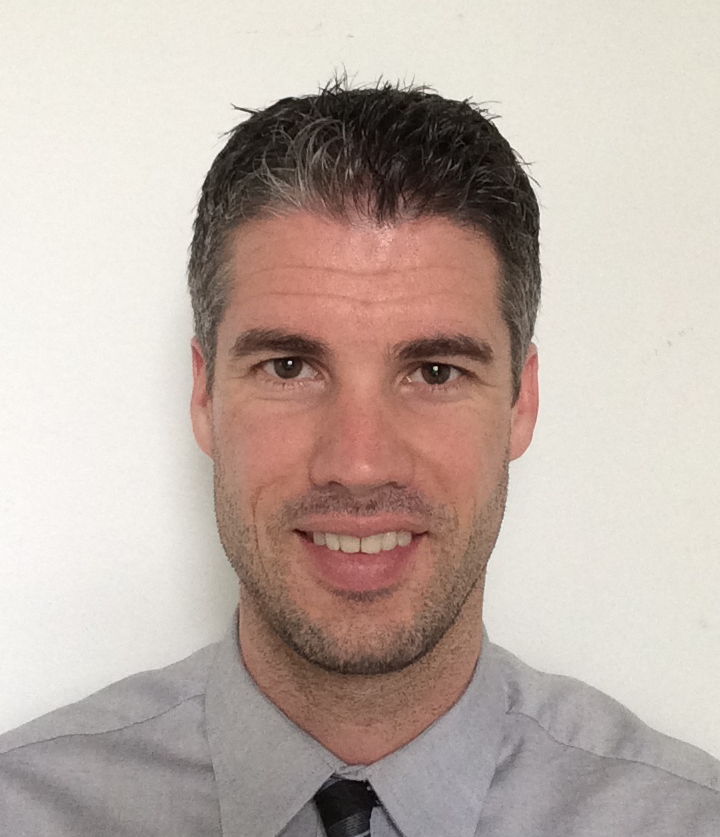 Professor Mark Voortman, Ph.D.
Hello, I am an Assistant Professor of IT as well as Program Coordinator of the IT Program in the School of Business and have been at Point Park University since April 2014. Almost immediately after I joined, my colleagues and I undertook the major task of revamping the IT program so that we make sure that as soon as you graduate, you will have no trouble finding a job. This website is also a direct result of this update and is running on two brand new servers that you will be using a lot to gain real world experience. We are very excited about the new program that will equip you with a very solid programming foundation, including web and mobile development. Big data and data analytics are becoming increasingly important and many courses are aimed at making you comfortable and proficient in working with data. Finally, fundamental topics like databases, networks, security, and others have an important place in the new program as well.
When I am not teaching I enjoy watching TV, including series like Breaking Bad and The Wire but also hockey, especially the Pittsburgh Penguins. I also like to exercise and ran my sixth consecutive Pittsburgh marathon in 2016.
Contact Information
Email (preferred): mvoortman@pointpark.edu
Phone: 412-392-6152
Website: http://mvoortman.it.pointpark.edu
Office Hours (Fall 2018)
Mon, Tue, and Thu 4pm-6pm (please email first).
Always reachable by email.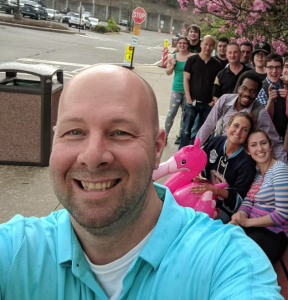 Assistant Professor Jeff Seaman
Hello, I'm an Assistant Professor of IT in the School of Business. I'm the new kid on the block, I just started teaching at Point Park in the fall of 2018. I had taught at the college level for 3 years prior to joining Point Park University.
I have a love for movies, to the point that I played an extra in several films that were shot here in Pittsburgh, PA over the past decade. My biggest role was a stand-in actor playing as a Mogadorian Soldier from another planet in the movie I Am Number Four. It was a fun experience to see how movies are really made.
I live in the South Hills of Pittsburgh. I am married with 3 kids, my oldest is a senior in college. We have 3 cats (Big, Little, and Jaxx)
When I'm not teaching, I have a love for anything with wine. My wife and I travel all over to visit wineries from Napa Valley to Woodinville, WA, Geneva on the Lake in OH, Lake Erie, and the Finger Lakes of NY. Check me out on Instagram, I go by @Grabthembythegrapes.
Contact Information
Email (preferred): jseaman@pointpark.edu
Phone: 412-392-8035
Website: http://jseaman.it.pointpark.edu
Assistant Professor David Syskowski
Hi. I am an adjunct faculty member and have been teaching at Point Park for around ten years. My course focus is on technical subjects such as networking, server management, and programming.
Professionally, I am responsible for the data integration activities of my organization, both internal and external. I have been working with IBM Gentran, Microsoft BizTalk Server, and related tools for a number of years. I have been involved with developing the company's API for business to business transactions, and have worked extensively with encrypted protocols such as AS2 and SFTP.
When not working I enjoy digital photography and working around the house on various projects.
Contact Information
Email (preferred): dsyskowski@pointpark.edu
Phone: 412-392-6152
Website:
Assistant Professor Brian Bolsinger
My name is Brian Bolsinger and I've been an adjunct faculty member for about 10 years now. I teach online courses as well as face-to-face courses in both Bachelor's and Master's programs. I work full time at Duquesne University as the Director of Educational Technology. I'm also currently a student in the doctoral program for Instructional Technology and Leadership at Duquesne. I live in the North Hills with my wife and 2 sons who are 5 and 2. I enjoy hunting and fishing when I have some free time. I've played the drums all my life and have recently taken up playing the guitar also. I enjoy riding my bicycle, watching movies and playing video games.
Contact Information
Email (preferred): bbolsinger@pointpark.edu
Phone: 412-392-6152
Website:
Past Student Contributors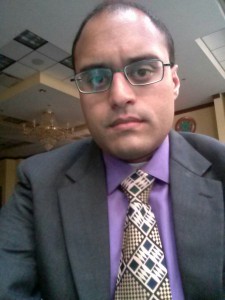 Faiz Ali
Hello, my name is Faiz Ali and I am in the final year of my Information Technology degree and minor in Business Management here at Point Park University. In the School of Business, I was given the opportunity to work on creating and maintaining this very website as well as server scripts that establish the jail environments that all students will be utilizing during their time here. I also am working on the Point Park event planner app PointEvent during my remaining time here and encourage all to join me in this endeavor. I currently also maintain a position in the Computer Service Center on campus while pursuing other opportunities both on and off campus. I recommend any students who are eligible for Work Study to look into opportunities in the Information Technology Services for a fun environment and great learning experience.
I am a big fan of food, soccer, Android, video games, specifically League of Legends (go CLG!), and all things technology in general. If you have any questions regarding the program, work-study opportunities, the university, or just wish to chat about just about anything I've mentioned or more just shoot me an email at fmali@pointpark.edu.